Transcripts of Pattonville students are always available upon request
Hang on for a minute...we're trying to find some more stories you might like.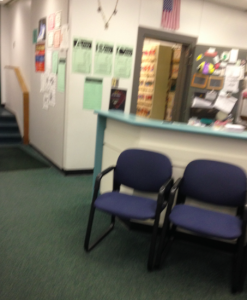 Have you ever wondered what happens to your transcripts after you graduate high school? Are they taken to a secret room in the basement of Pattonville to be shredded and then recycled? Are they sent to the Missouri Department of Education headquarters in Jefferson City? After a conversation with the registrar here at Pattonville High School, Ms. Mare, I discovered there is a lot more to transcripts than I thought.
For many students, college is coming up fast. Particularly for the seniors who have very little time to figure out what will be the next step in life after graduation. In order to apply for post-secondary school, many seniors had to request a copy of their personal high school transcript to be sent off to a college or university.
But current high school seniors at Pattonville are not the only people that need copies of their transcript. Mare said she receives many different types of requests.
"I receive calls for requests from universities, jobs and even prisons," Mare said. "Surprisingly, if a person is admitted into a prison, the officials have to find out if the person has any form of high school education."
Mare claims the most transcripts she has to physically disperse are from Pattonville students of the past three graduating classes.
When someone transfers colleges in their undergrad education, a high school transcript is usually required. Thousands of students do not stay enrolled at the same college they started attending freshman year.
That is why Pattonville will keep a student's transcript always available upon request.
"We keep everyone's transcript," Mare said. "We have every single Pattonville student's transcript dating back to when the school opened."
No matter how old you are, where you live or what school you attend now, a former student can always request a copy of their high school transcript.
With Pattonville opening its doors in the 1930s, that means if your great-grandmother attended the high school, her transcript is on file at the school.
"I once received a call from a 1936 graduate requesting her transcript because she wanted to go back to college."
It is valuable information to know that your transcript will always be safe but a person in their 90s going back to school sounds strange.
I guess it's true that Pattonville doesn't put an age limit on its mission of "That ALL Will Learn."