Selam Mulugeta is a National Achievement finalist
Hang on for a minute...we're trying to find some more stories you might like.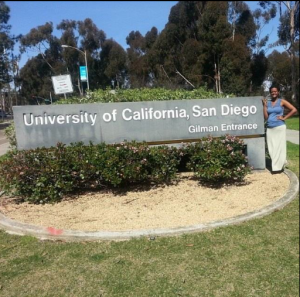 Pattonville students continue to exceed expectations, including senior Selam Mulugeta. Mulugeta is a National Achievement finalist.
"It means I scored decently on the PSAT, I wrote a good essay, and I managed to do both while being black," Mulugeta said.
Mulugeta did not apply for anything; She simply scored highly and will hear back the results in April.
Mulugeta's hard work in high school is finally paying off with college acceptance letters rolling in. She has been accepted into Vanderbilt, University of Nashville (Tennessee), University of California, University of the Pacific (Stockton, Calif.) with a $13,000 academic scholarship, and the University of California – San Diego with a $25,000 scholarship.
Mulugeta is still waiting to hear back from her private scholarships.
After taking a recent trip to California, Mulugeta has realized that she definitely wants to live in California.
"It's warm, friendly, environmentally-conscious, and tolerant."
Mulugeta went to California because she had an interview for a scholarship, and had to visit all the schools at once. She visitings a lot of schools in a really short amount of time, and met with many deans of science departments.
Mulugeta visited at least eight universities while in California, and said, "I am determined to move out there, yes, can't you tell?"
Although this entire process may sound exciting, it was more stressful than fun for Mulugeta.
"There are so many factors to consider: the quality of their engineering program, the ability to take classes outside my major, study abroad, the weather, entertainment, financial aid, academic opportunities, explore other cultures, and you know, having fun," said Mulugeta.
Mulugeta is determined to go to California, and loves the University of San Diego.
"I love the campus artwork, their engineering program, traditions, entertainment, ethnic foods, a curry bar, and was just so enlightening."
Selam Mulugeta has worked unbelievably hard to get her to where she is now, and all her hard work is finally paying off.