Rauls finalist for National Achievement Scholarship
Hang on for a minute...we're trying to find some more stories you might like.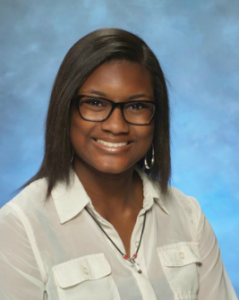 Only one percent of 160,000 students (or 1 in 1,600) who enter the National Achievement program become a finalist.
Pattonville senior Arael Rauls is one of them. Because of achieving this, Rauls is now considered for the National Achievement Scholarship.
According to the Pattonville High School district's website,  the National Achievement Scholarship Program is an academic competition that recognizes outstanding black American high school students.
"You have to take the PSAT junior year and then you have to meet a certain score where they cut off the threshold to where you are considered to be a semifinalist," Rauls said. "You never know who it is until a couple years after."
Rauls then, being a semifinalist, had to take the SAT.
"You take the SAT to validate your score."
Rauls said she also had to fill out an application, which is like a college application.
"After you take the SAT and if it validates you score, and if they accept your application, you are considered a finalist."
For being a finalist, Rauls said, "There are certain colleges that will give you a scholarship for getting recognition and there are also scholarships that come from the National Merit Scholarship Program."