Tune in to Spirit Week, Homecoming events
Hang on for a minute...we're trying to find some more stories you might like.
Students are about ready to tune in to Homecoming Week and this year's theme is "Decades Through Television."
Spirit Week will begin Monday, Sept. 21, and run through Friday, Sept. 25. The football game will be played Friday night at 7 p.m. against Parkway North and the parade and dance will be held on Saturday, Sept. 26.
High school classes were able to decide last week on which decade they would like to represent and the following choices were made:
The Spirit Week themes are:
Monday: Weather Confused Day (For examples: Wear snow boots when it's not snowing, wear tank tops in the cold, and wear ponchos in the sun)
Tuesday: Tie-Dye Day (Wear anything tie-dye)
Wednesday: Dress Like Your Decade Day
Thursday: Tacky Tourist Day (Dress up as different types of typical tourists, such as a safari tourist, theme park tourist, and the classic tropical vacation tourist)
Friday: Class Color Day (Wear the color associated with your grade)
Seniors:

Green

Juniors:

Red

Sophomores:

Blue

Freshmen:

Yellow
Teachers: Black, or the color of 3rd hour class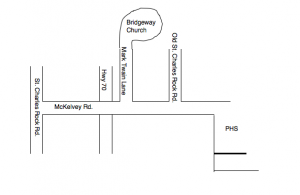 Parade Information
There is still room to be involved in Homecoming events. If clubs, sports, or groups want to participate in the parade, fill out this form or contact Ms. Jacki Gittemeier or Ms. Heather Lopez-Johnston at the high school.
Participants do not need a trailer for a "float." If they want to be part of the parade route, they can ride in a decorated car or truck or even take the "green" option and walk/bike the route.