Freshman soccer team to honor Keller at game on Sept. 14
PattonvilleTODAY staff
September 9, 2015
Hang on for a minute...we're trying to find some more stories you might like.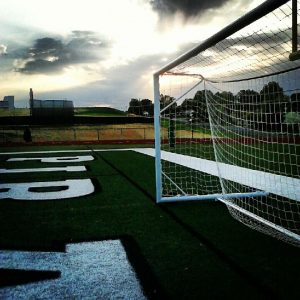 The Pattonville freshman soccer team will make up its soccer game against Vianney High School on Monday, Sept. 14, at 4 p.m.
The team will honor Matthew Keller with a moment of silence before the game and his jersey will be on the bench for this and every game for the remainder of the season.
Born January 31, 2001, Matthew Owen Keller spent 14 years, 7 months, and 5 days in this life, far too few and every one of them precious. After an UTV accident the evening of September 5, 2015, Matt departed to heaven on his next journey. In lieu of flowers, we ask you to consider a contribution to help pay for Matthew's memorial service and burial. Any excess funds will be used as a memorial in his name perhaps to sponsor a youth soccer player or to send a scout to camp, two activities Matthew loved. 
Matt was a freshman at Pattonville High School and a member of St. Richard Parish. He proudly served as a Boy Scout of Troop 206 in Independence, MO. Matt loved soccer, outdoor activities, hunting and fishing, four-wheeling, baseball, and hanging out with his friends. Matthew will be forever remembered for his passion in life. Although his journey continues where we cannot follow, we vow to keep his spirit with us each step until our paths reunite.
A visitation and remembrance of his life will be held Thursday, September 10, 2015 at Alexander-White-Mullen Funeral Home, 11101 St. Charles Rock Rd., St. Ann, MO 63074 from 4-9 p.m. A Funeral Mass for Matthew will be held Friday, September 11, 2015 at 11 a.m. at St. Richard Parish, 11233 Schuetz Rd., St. Louis, MO 63146 with interment to follow at Sacred Heart Catholic Cemetery.