Freshman soccer honors Matthew Keller before game
Hang on for a minute...we're trying to find some more stories you might like.
It was more than just a game when the Pattonville freshman boys' soccer team played against Webster Groves on Monday, Sept. 14.
The players wore warmups with Matthew Keller's name and number of the back of them to honor their teammate who had recently passed away.
CLICK HERE TO READ ABOUT MATTHEW KELLER
The team had been preparing the past week not physically, but mentally and emotionally for this game.
"After what happened to Matt, we have been doing team bonding exercises and I feel closer to the team," coach Tomi Benney said. "I believe that there is nothing that can prepare us for stepping out on the field for the first time without Keller."
Cole Cwiklowski felt nervous before the game.
"I felt like my stomach was going to explode," Cwiklowski said. "Everyone was pressuring us and telling the team 'You better win.' It was so nerve racking."
Will Polster said the game was different, not only because the freshman were able to play the game at the main stadium and on the turf, but because he felt it was going to be the most important game the team played all season.
"The game was for Matt," Polster said. "I'm going to miss Matt always winning the ball in the air and always having a positive attitude and being able to make the whole team laugh."
Monday's game was the first game for the soccer team since the accident, and Benney said everyone gave 110 percent and wore their hearts on their sleeve.
Although the team lost, they will compete with Keller's jersey on the bench for the rest of the season.
"I'm pretty bummed that we lost that game," Evan Pritchett said. "I was almost positive we were going to win, but I guess there's nothing we can do about it now. The whole team did their best, but Matt would have been pissed if we didn't try. I'm proud of all my teammates."
About the Writer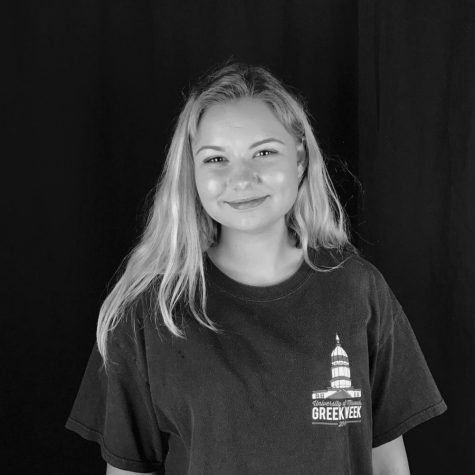 Brooke Guiot, Editor in Chief
Brooke is a junior at Pattonville High school, she is the editor in chief of Yearbook.