Athletes use week before tryouts in many ways to prepare for spring season
Hang on for a minute...we're trying to find some more stories you might like.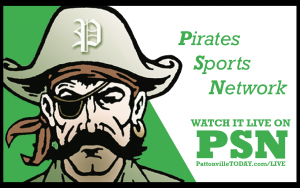 Missouri State High School Activities Association (MSHSAA) rules state that a week before sports tryouts, schools cannot hold any organized function to prepare students for that sport season. This, however, does not mean students cannot prepare on their own.
The rule stating students cannot have organized practices a week before tryouts has become known as 'Dead Week' and each student uses this week to prepare in their own way.
There are two ways students have been preparing for tryouts week. One example is to do absolutely nothing and soak in as much rest as they can. Another example is continuing to work out as much as possible hoping it will give them an edge.
"I have been sleeping, eating, and watching Netflix while I still can," Bridget Dermody said. "Soon, every day is going to be workouts and I'll have no time for being lazy."
Rebecca Cook is doing the opposite, and making sure she is energized for the rigorous tryouts that begin on Feb. 29.
"I wake up every morning at 5 a.m. to work out at the Bridgeton Community Center," Cook said. "Each day I do something different so that way I work out a variety of muscles. For example, today I went swimming."