Pirate TV to air first episode of year on Sept. 15
Hang on for a minute...we're trying to find some more stories you might like.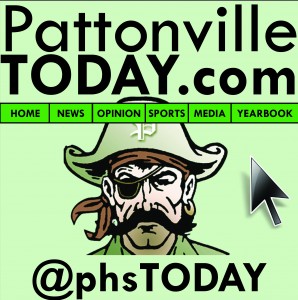 Pirate TV is back and not only do they have new members, but the whole crew is working hard on the upcoming episodes.
Pirate TV will be aired for the first time in the 2016-2017 school year during Homeroom on Thursday, Sept. 15.
"Our goal is to be the best crew that Pirate TV has ever had," new member Tanner Harris said.
It takes a lot of effort to create an episode.
"They're hard to make and take a lot of time in school and out of school."
The episodes come out every four weeks and are viewed during Homeroom on Thursdays.
"The class itself is one of the most enjoyable classes of high school."
Anyone interested in subscribing to the Pirate TV podcast for this year can find it by going on to iTunes.