FAFSA Frenzy Workshop to be held at high school on Tuesday, Oct. 11
Hang on for a minute...we're trying to find some more stories you might like.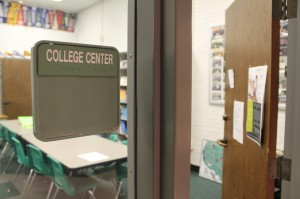 It is now October which means that students and their parents can now file their FAFSA.
FAFSA is a form that can be prepared annually by current and prospective college students to determine their eligibility for student financial aid. All students are encouraged to submit a form.
FAFSA Frenzy will be held in the auditorium on Oct. 11 at Pattonville High School and hosted by college counselor Ms. Michelle Luraschi. All students are encouraged to attend and information on how to submit a FAFSA will be given.
Senior Kiara Pruitt is planning on attending the meeting.
"I'm excited to do some of the final steps for applying to college," Pruitt said. "It feels so surreal and comes much faster than you ever think."
The event will start at 6:30 p.m. and both students and their parents are encouraged to attend.