Sniper Gang Kodak wins Dodgeball Tournament
Hang on for a minute...we're trying to find some more stories you might like.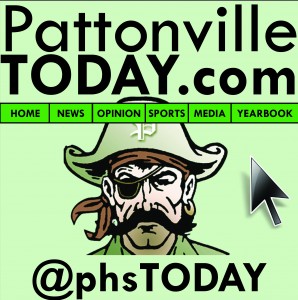 Pattonville High School's annual dodgeball tournament was Friday, Nov. 11, and was a huge success for seniors Dominic Masek and Bailey Schaefermeier's team.
Their team, dubbed the Sniper Gang Kodak, won the tournament and was made of upperclassmen.
Team leader Masek was especially excited for the night, which he proved by wearing a suit to the dodgeball game.
They also ended the winning streak of history teacher and dodgeball master Mr. Victor Fink, whose teams had won the past two years of the competition.
Going into the games, the goal was to have fun, but it was nice to beat such a decorated adversary.
Staff sponsor Marcus Christian thought it was cool to have beaten a fellow history department teacher, and even went as far as to say that Fink "was rolling on a two year high. It had to be addressed."
The win did not exactly come as a shock to the team. Christian was feeling pretty confident in their abilities.
"I watched a lot of motivational videos on YouTube before the game."
The key to their win was teamwork. Christian contributed their success to the mentality "ducks fly together."
And his advice for aspiring future teams? "Amateurs throw the ball high. Aim low people."