Curtains company list released by theatre department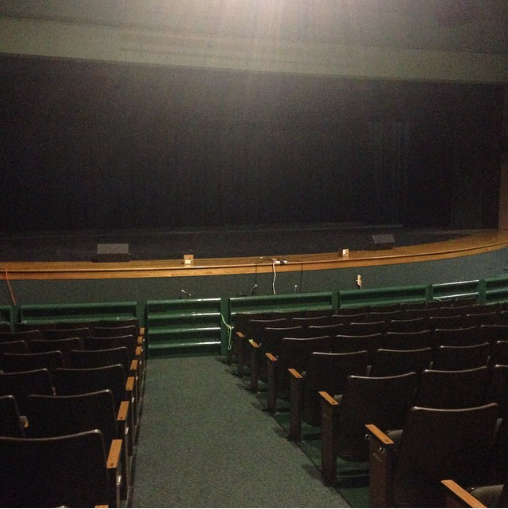 Hang on for a minute...we're trying to find some more stories you might like.
Opening night for this year's musical is in 92 days, and on Thursday at around 7 p.m., the Pattonville Theatre Department released the company list for Curtains.
Curtains is a murder mystery comedy set in 1959's Boston, Massachusetts, following the company of Robbin' Hood of the Old West. Tragically, the star of the show, Jessica Cranshaw, is murdered during opening night. It is up to Lieutenant Frank Cioffi, a police detective, to decipher whom the murderer is. The cast of Robbin' Hood is forced to stay in the theatre until Cioffi figures out "whodunnit" and the mystery is solved. In the process, Cioffi gets involved in the show and falls in love with one of the cast members, Niki Harris.
The moment the company list was released, senior Emily Tobar found out she had been casted as Carmen Bernstein.
"At first I was really surprised because I didn't necessarily see myself as Carmen," Tobar said. "I listened to the soundtrack and learned how much of a comedian her character is, then I totally understood why I was casted as Carmen."
The crew list was posted alongside the cast list, revealing crew leaders and members.
Senior Audrey Baird is crew leader of both box office and props.
"I was really happy because I've been on crew since junior year," Baird said. "I'm finally in charge and I find that I work best in a leadership position."
Senior Yuliya Turba is one of Pattonville's foreign exchange students and is part of the box office crew.
"I really wanted to join the crew because I feel like I have to try everything I can here in the U.S. We don't have a musical in Ukraine or opportunities like these," Turba said. "When I realized I was part of the crew, I was happy that Ms. Corvera gave me a chance to have fun, gain experience, and be busy. I'm sure it's going to be so much fun."
Character descriptions and cast:
Lieutenant Frank Cioffi – Local Boston detective who is also a musical theatre aficionado. Played by Will Pirrie.
Niki Harris – Niki is playing a supporting role and is Jessica Cranshaw's understudy in the show-within-the-show during its Boston tryout. She is eager to make her Broadway debut. Played by Sophie Vik.
Aaron Fox – The composer of the show-within-the-show. Played by Jack McFarling.
Geogia Hendricks – Female half of songwriting team. Ends up taking on the leading lady role of the show-within-the-show. Played by Kayla Bernhoester.
Bobby Pepper – The choreographer and male star of the show within the show. Played by Josh Royal.
Carmen Bernstein – The show's brassy producer, unhappily married to Sidney and Bambi's estranged mother. Played by Emily Tobar.
Bambi Bernét – Performer in the chorus and daughter of Carmen, the lead producer. Hungry to work her way up to leading performer. Played by Morgan Stubblefield.
Christopher Belling – English director. Played by Jarred McCormick.
Jessica Cranshaw – Fading Hollywood star. A diva, who has no right to be one, she is a terrible singer and actress who stars in the show within a show and is murdered on its opening night. Played by Karrie Henderson.
Oscar Shapiro – The general manager and sole investor. Played by EJ Bush.
Daryl Grady – A Theatre critic for the local Boston newspaper, he enjoys using the power he has to make or break shows during their out-of-town tryouts. Played by Elijah Wilson.
Jenny Harmon – The Stage Manager of the show-within-the-show. Played by Melissa Santana.
Sidney Bernstein – The co-producer of an out of town flop. Played by Dakota Rivers.
Harv Fremont – One of the male ensemble actors of the show within the show, Randy's sidekick. Played by Michael Pirrie.
Randy Dexter – One of the male ensemble actors of the show within the show. Played by Micah Lee.
Detective O'Farrell – Cioffi's associate from the Boston Police Department, assists in the investigation. Played by Christian Bunton.
Sasha Iljinsky – The European conductor of the show within the show. Played by Tamia Tyler.
Mona Page – Ensemble role. Played by Alonna Gibson.
Roberta Wooster – Ensemble role. Played by Elleni Yeshiwas.
Ensemble members are listed online at PiratePlayers.org or outside Ms. Corvera's room A213.
[portfolio_slideshow id=20765]