Pattonville artists, teachers being recognized for work
Hang on for a minute...we're trying to find some more stories you might like.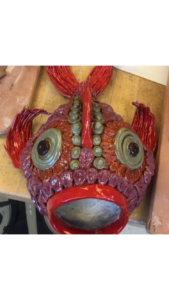 Nine Pattonville students have their artwork on display at Lindenwood University's Young Artists and Their Teachers exhibit. The students have been chosen for their photography, ceramics, drawing, and sculpting work.
The students chosen were:
Peyton Moise- Photography
Lindsey Lucas- Photography
Katherine Seibert- Ceramics
Josie O'Dell- Ceramics
Mackenzie Deutsch- Ceramics and Drawing
Bella Stephens- Sculpture
Morgan McKinney- Sculpture
Sydney Price- Sculpture
Katie McNeary- Drawing
Lindsey Lucas was also awarded 3rd place overall in the photography category, and Katie McNeary was awarded 2nd overall in the drawing category.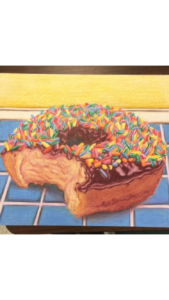 This is senior Mackenzie Deutsch's fourth art exhibit in her high school career. Deutsch was recognized for her drawing and her ceramic work.
"I plan on majoring in some sort of art in college," said the future University of Oregon student. "Right now I'm leaning toward art administration with an emphasis in studio art."
Not only were Pattonville students chosen to have work displayed, but so did some of the Pattonville art teachers.
Ms. Kelli Dornfeld – photography
Ms. Bennet Hoff – painting
Ms. Kathy Huelsing – textiles
Ms. Beth Kathriner – drawing
The art show will run Nov. 20 through Dec. 5 at the Boyle Family Gallery located in the J. Scheidegger Center for the Arts on the Lindenwood University campus at 2300 West Clay Street.