VDT earns 1st place in hip hop, 3rd in pom at Lindbergh Invitational
Hang on for a minute...we're trying to find some more stories you might like.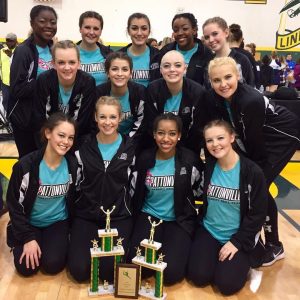 The Varsity Drill Team competed in its first competition of the season on Dec. 3, and came out with a win.
The team participated in the 3A Hip Hop division earning first place. The team also took home a third place trophy in the 3A Pom division, along with a showmanship award for their pom routine.
"Lindbergh is always somewhat of an indictor of how the team will do the coming year so we were very happy with the outcome of the competition," said veteran Hannah Schamber.
The team showcased both dances during a friends and family night on Dec. 1 and was happier with the dances showcased at competition.
"We worked through some of the problems we were having the other night during the showcase and went to the competition as prepared as I think we could have been," said co-captain Erin Bailey.
The team's motto this year is "Fight for Family" which means they fight through the dances and work hard on the floor for the girls next to them and the alumnae from the program who worked so hard before them.
The team handed out hot pink wristbands with the phrase on it to friends and family within the program.
"We needed a color that the girls would be able to see when they take the stage," said coach Katie Funderburk.
They easily noticed the bracelets on Saturday when competing at Lindbergh.
"When we walked out to take the floor, everyone in our section lifted their arm and shook their bracelets and it was such a cool thing to see," Gabrielle Ziegler said. "It really pumped me up before we took the floor."
Overall, the weekend was a successful one in the eyes of the team.
"Although I didn't get to dance due to injury, I am very excited for the rest of the year after this weekend and the way we set the pace for the rest of the year," Bianca Lee said.
About the Writer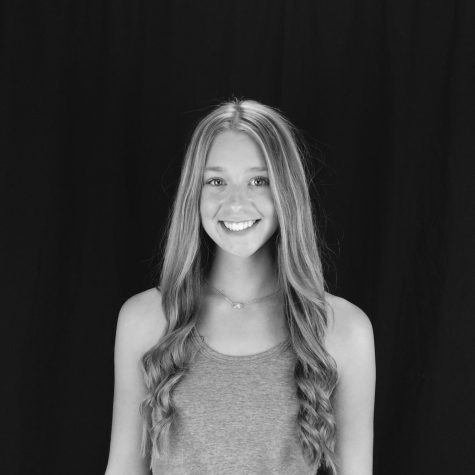 Brittany Bell, Editor-in-chief
Brittany Bell is the editor-in-chief of the Pirate Press and is a captain of the Varsity Drill Team.