White commits to play baseball at Northwest Missouri State
Hang on for a minute...we're trying to find some more stories you might like.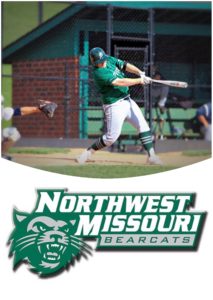 On Nov. 15, senior Josh White announced on all of his social media accounts that he was committing to play baseball at Northwest Missouri State University in Maryville, Missouri.
"The decision was kind of hard because I had a few other options and had to figure out what college was the best fit for me," White said.
He has played baseball at Pattonville as a catcher for the past 3 years and will be suiting up behind the plate again in the spring.
The recruitment process was quite simple for White.
"[Pattonville] Coach Rob Simpson called [the Northwest Missouri] coach and they then contacted me to set up a time to visit and do a workout for them," he said.
Not only did the team have an impact on his decision, but also the academics at the school.
"The campus was nice and they have my major and are really well-known for their education program."
White said he is very excited to become a Bearcat next year and hopes to do great things at the school.