Pattonville Chamber Choir to perform at Powell Hall Dec. 16-18
Hang on for a minute...we're trying to find some more stories you might like.
The Pattonville High School Chamber Choir will be joining the St. Louis Symphony as members of the Holiday Festival Chorus at Powell Symphony Hall on Dec. 16-18. This is the fifth time the Pirates will be participating in the concert.
The Chamber Choir will be performing many familiar Christmas classics such as "All I Want For Christmas Is You" and some other not-so-classic Christmas songs such as "South African Gloria."
This year, the Chamber Choir was asked to perform the solo part in the song "Ave Maria."
Chamber Choir will be performing the Choir A part as an "Angel Choir" from the balcony. Choir B will be sung from the other chorus members on the stage.
Junior Josh Royal will be performing with the symphony for the third year.
"I am more excited about it this year because of the Angel Choir part that Pattonville gets to perform," Royal said. "I feel honored to have been chosen to do something like that."
Another exciting part about the Symphony performance this year is that senior Jack McFarling and junior Aaron Garner were chosen to sing solos in the song "Ave Maria." Choir director Ms. Melynda Lamb is especially excited that the solos are a capella, so it will be just the boys' voices echoing through Powell Hall.
"Aaron and Jack will be singing in the prestigious Powell Hall all by themselves," Lamb said. "The room will be filled with their beautiful voices, just as it has been for hundreds of famous singers. I am so thrilled with their accomplishment."
The Chamber Choir will have only two rehearsals before the shows and performances will be:
Friday, December 16 – 2 p.m. and 7 p.m.
Saturday, December 17 – 2 p.m. and 7 p.m.
Sunday, December 18 – 2 p.m.
About the Writer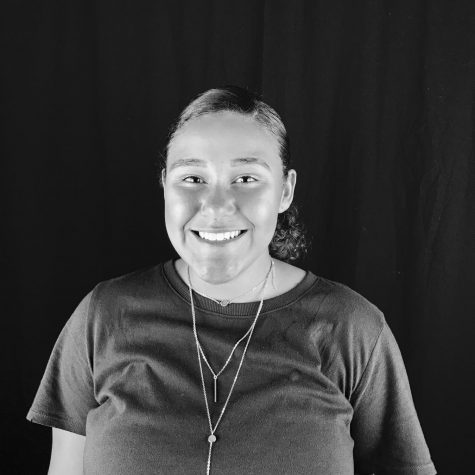 Nadia Maddex, Activities Editor
Nadia is the activities editor for the yearbook. Along with being involved with journalism, Nadia is also The vice president of the student council, Secretary of thespian troupe 1934, a member of the chamber choir, Board Student Administrative Action Committee member and also the current coordinator of the group Pattonville United. Nadia is in the...