Students in Pattonville United bridge gap between schools in district
Hang on for a minute...we're trying to find some more stories you might like.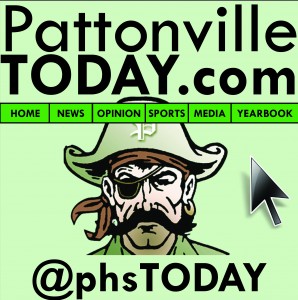 Outside of some volunteer opportunities like 5th Grade Camp counseling and events for the clubs and class subjects, high school students do not interact much with other schools in the district like Holman or Heights middle school. However, the Pattonville United program aims to change that.
Senior Kevin Bowers said as a member of Pattonville United, he is trying to change the way the high school connects with the elementary and middle schools that lead up to it.
"Our mission is to connect the high school with the middle schools in the district," Bowers said. "Normally, the students at the high school don't have the opportunity to interact with the younger kids in the district, so the program wants to bridge that gap. Our first attempt at making these connections was to have the members of Pattonville United visit one of the middle schools for a day, and to give them our experiences while in high school, and to tell them about what sort of classes they could take. We also discuss what a typical day in high school would be like, such as block scheduling days, passing periods, the assemblies for homecoming, and the sports events."
Bowers said the Pattonville United program chose this method of connecting with the younger students in the district because they wanted students to feel like they are a part of the high school already.
"We really wanted to get the kids thinking about what they wanted or could do when they become freshmen," Bowers said. "Specifically, we focus on talking to 8th grade students and preparing them for their high school experience."
The Pattonville United program will continue to ready kids for their high school experience, and bringing the students of all the schools together, but they have other plans too. For future endeavors, the Pattonville United program wants to do outreach projects that extend past the Pattonville School District.
"Our current project is a district-wide community service project," Bowers said. "It's a fundraiser to raise money for schools and students in the Philippines."