Pattonville girls' soccer unites school at Cardinals game
Hang on for a minute...we're trying to find some more stories you might like.
Pattonville varsity soccer sold tickets to the St. Louis Cardinals game on Tuesday, April 25, as part of a team fundraiser. The Cardinals had plenty of fans in Sections 127-130 of Busch Stadium as they played the Toronto Blue Jays. Although the home team lost 6-5 in extra innings, the Pattonville soccer team earned a lot.
Team members sold tickets for $30 and "benefits went to the Pattonville Soccer program as a whole," Madison Utley said.
Selling tickets was pretty easy, according to sophomore Emily Reyes.
"We're all very involved in other extra curricular activities so getting the word out about the game was pretty easy."
The weather at the game was in the upper- to mid-70s during the game.
"It ended up being really nice outside which was great because everyone always seems to have more fun when it is nice outside," Reyes said.
Maria Serra and her friends showed up to the game late due to drill team practice, and therefore was excited when the Cardinals went into extra innings.
"I couldn't be there for the first three or so innings so personally I thought it was great we went into extra innings," Serra said.
Since it was getting late, many students left before the 11th inning, but Serra stayed until the end of the 3-hour-and-46-minute game.
"We all discussed leaving but we thought that the second we left, there would be a home run hit straight to us and we would miss the team win and the ball."
Junior Jimmy Boswell was thrown a ball by Stephen Piscotty at the end of an inning, but did not leave the game with the souvenir.
"There were a lot of people struggling to catch the ball," Boswell said. "I was fighting off Max (Spitzmiller) with my left arm and there was also two people to my right that were reaching for the ball as well."
Spitzmiller disagreed with his statement recalling the event.
"He dropped a ball that hit him right in the hands. It was a routine play and I got out of the way when I knew he had it," Spitzmiller said. "He made a crucial drop and lost the chance to get a ball."
Boswell said his hand was knocked down by another fan who ended up with the ball.
"Honestly, there should've been a flag thrown for pass interference."
About the Writer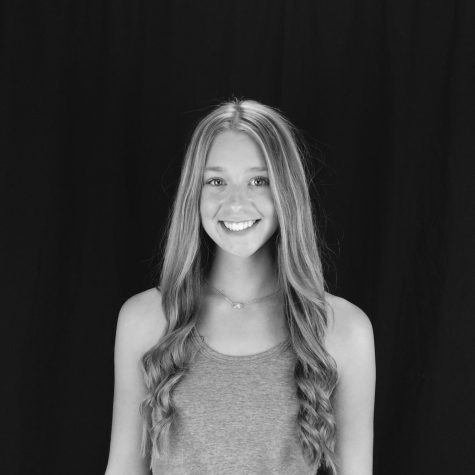 Brittany Bell, Editor-in-chief
Brittany Bell is the editor-in-chief of the Pirate Press and is a captain of the Varsity Drill Team.