Students look forward to summer plans
Hang on for a minute...we're trying to find some more stories you might like.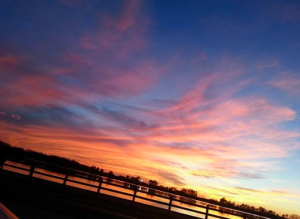 As the 2016-2017 school year comes to a close, many students don't know what to do with their time. Many kids get caught up in the stress of school (finals, EOCs, etc.) and when school lets out they don't know how to occupy themselves.
I went around the school and asked students what their summer plans include:
Kinzi Boyer (9) "I'm going to Gulf Shores to visit my papa. We're riding on his motorcycles to get there."
Aisha Alvi (9) "My cousins are coming in from Toronto. I'm super happy because I don't get to see them a lot."
Chloe Shamel (9) "I'll be playing softball and traveling a lot for it. I'm also going to Table Rock Lake with my friend. I'll be having lots of pool parties, too."
Michael Pirrie (9) "I'm going to be taking classes at school in the mornings and working at night. I'll also be in the weight room getting ready for football. Are you quoting me? Lit."
Philip Tso (9) "I'm teaching young kids how to swim. I'm also getting certified to be a lifeguard."
It's simple, really. Go join a sport. Go places with your friends like Six Flags and the pool or get community service hours in toward graduation. Make some new friends, or reconnect with old ones. If you aren't one who likes to go out, stay in and read a book or binge watch some new shows on Netflix. Summer is all about relaxing and getting a break from school, so take advantage of it and have some fun!