Lewis rebounding after injury kept him out of basketball season
Hang on for a minute...we're trying to find some more stories you might like.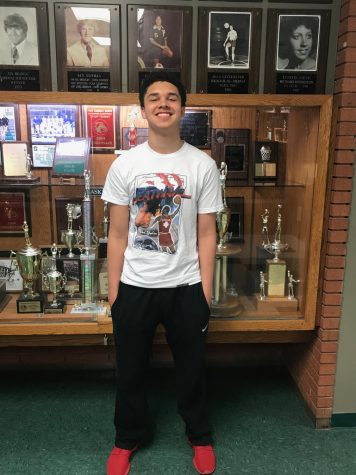 After facing a tough injury last year, junior Jahe Lewis is back and ready to play again for the Pattonville boys' basketball team.
Lewis played as a shooting guard and started on JV during his freshman year averaging 20 points a game. The season was not easy for him. He had regular wrist pain which made it hard for him to play.
Before his sophomore season, Lewis suffered a wrist injury days before tryouts began keeping him from playing basketball all season.
"Not being able to go out and play was hard for me," he said. "It also gave me a lot of time to go to the gym on my own and work on bettering myself as an individual player."
Teammate Aaron Webb is excited to have his teammate back.
"Knowing Jahe well enough and playing against him many times, I am excited to see him do work on the court just like our freshman year."
Lewis will be playing this year at Pattonville and is sure that he will start on varsity.
"Not many people out there can play as good as I do."