Womack plays on two varsity teams during fall season
Hang on for a minute...we're trying to find some more stories you might like.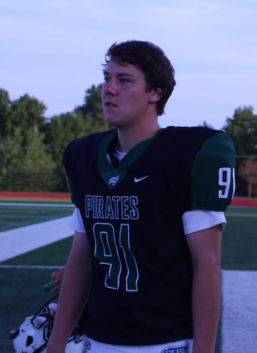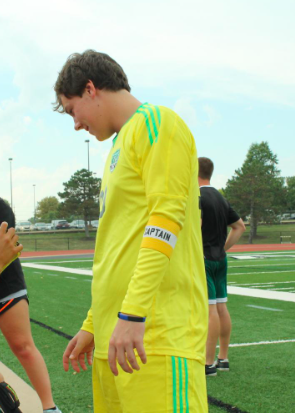 Taylor Womack is the starting goalie and captain for the Pattonville varsity boys' soccer team, but he isn't just kicking a ball around on the soccer field – he is also a kicker for the varsity football team.
"It's not as difficult as I thought it would've been because I don't always have to go to football practice because I am already at soccer practice."
Playing for two teams still may not be quite that easy as it does take up a lot of time and he is bound to miss something for one or the other every once in a while.
"I've missed one half of a soccer game and the beginning of some football games because of games being scheduled on the same day."
One could not equally participate in two different sports in the same season and Womack is no different so he had to pick one to put more effort and time into playing.
"Soccer comes first every time, so if there is a soccer game, I will go to that first and then to the football game," he said. "The only time I left a soccer game early was when the game wasn't very important."
With soccer being most important to him, he has set season goals for himself.
"I think my goal is to win districts again this year," he said. "Last year was the first time we won districts in 19 years so it would be pretty cool to win it back-to-back. I don't think it's just me that wants to win districts, I think every senior and junior on the team would say the same."