Homecoming ticket goes up $3, now $15 to attend
Hang on for a minute...we're trying to find some more stories you might like.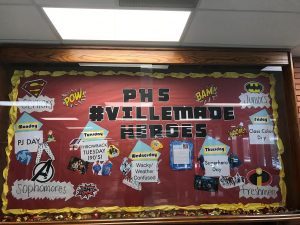 Students might need to find a cheaper dress or spend less at dinner in order to afford attending Homecoming because ticket prices for the dance were raised $3 this year.
Student Council, the organization which hosts the annual dance, raised ticket prices to $15 from the $12 cost of last year's ticket.
In 2013, the cost to attend was just $10. In 2012, tickets were sold for $10 during the first week of sales, and increased to $15 for the second week.
STUCO Dance Committee Representative Aliza Ahmed said students can expect more with the higher fee.
"This year, we can expect more decorations, and hopefully a better DJ in return of the raised price," she said.
Student Council will be preparing and prepping last-minute touches up until the day of the dance.
"STUCO will be working non-stop until the dance starts," Ahmed said. "All the hard work and stress really pays off the minute the dance begins."
Thursday, Oct. 6, will be the last day for students to purchase tickets to the Homecoming dance. They are available in the Commons during all lunches and are $15.
To be able to purchase a ticket, students must have at least a 90 percent attendance rate. Each student's attendance rate can be found on PowerSchool.
Students must also present a school ID and all fines must be paid. Fines can also be checked on PowerSchool for each student.
The Homecoming dance will take place on Saturday, Oct. 14, from 7-10 p.m.