FAFSA open now to all seniors; help session to be held Tuesday night
Hang on for a minute...we're trying to find some more stories you might like.
Students who plan to attend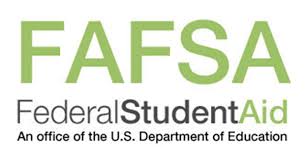 a college or university need to fill out the FAFSA, or Free Application for Student Aid, in order to receive financial aid.
The FAFSA application can be filled out from Oct. 1 to June 30, but available grant money is ultimately made on a first-come, first-served basis so the sooner a student completes the online application, the quicker he or she will know the quantity of aid that will be received.
The process to apply can be difficult so in order to help students and families complete the FAFSA process, Pattonville College and Career Counselor Ms. Michelle Luraschi hosts a free FAFSA Frenzy night.
Students and parents will be offered free help by FAFSA experts on Tuesday, Oct. 3, in B208. Families are encouraged to RSVP on Family Connections but walk-ins are welcome to attend.
Senior Scott Rhinesmith said he is ahead of the game.
"I already finished the FAFSA the day it opened and submitted my college applications."
Luraschi hopes that all seniors submit their college applications and FAFSA by Oct. 31 to ensure they receive maximum financial aid and meet all college deadlines.