Foust coaches basketball for the love of the game
Hang on for a minute...we're trying to find some more stories you might like.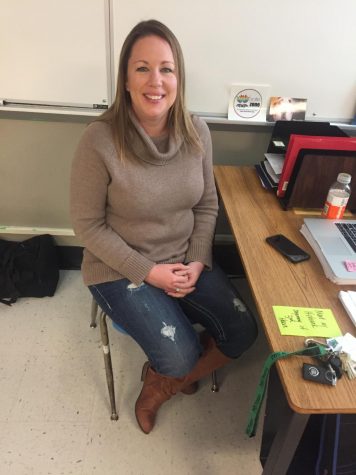 Ms. Lisa Foust is a teacher, a coach, and a full-time mom.
She got her start with Pattonville basketball as a player when she was a student at the high school. She has now been coaching for 5 years and also works with the softball and lacrosse teams.
"Basketball is my favorite sport," she said. "Coaching is an opportunity to build positive relationships with my players."
She said her dad was always her coach when she was growing up.
"I always enjoyed my time on the court and I hope to provide the same experience to each new team I get to coach every year."
There are other favorite aspects of coaching that she likes.
"I love the defensive aspect of the game, and I love when a player perfects a new skill."
There's also a weird thing she likes about the sport of basketball: "I love the squeak of Nikes on the court."