Drill Team competes locally this weekend
Hang on for a minute...we're trying to find some more stories you might like.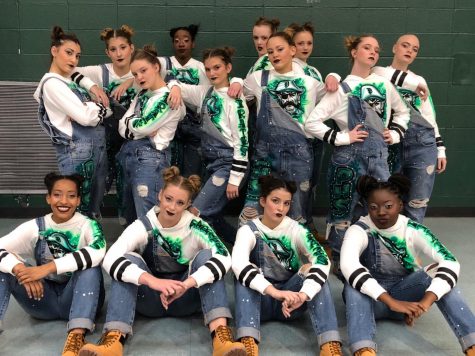 The Varsity Drill Team will be competing at St. Charles High School this weekend. The team will be performing their pom and hip hop routines that they will take to the state and national level in the following months.
Before their competition, they will be showcasing their hip hop routine at halftime of the varsity girl's basketball game at 7 p.m. Friday night. The team showcased their pom routine at Curriculum Night on Wednesday night.
Despite St. Charles being a local competition, there will be a lot of the teams that will compete at the national level there.
"Missouri is one of the largest represented states at the National competition that we are attending," assistant coach Katie Funderburk said.
The way the competition is set up allows for teams who do not usually compete against each other to do so. The St. Charles competition is a very popular event, and is one of the larger competitions held in Missouri each year.
"Majority of teams, including ourselves, use this competition as an opportunity to get feedback before taking the National's floor."
The team performance times are as follows:
Pom: 11:00 am
Hip Hop: 4:39 pm