High school theatre department presents three one-act plays April 16-17
Hang on for a minute...we're trying to find some more stories you might like.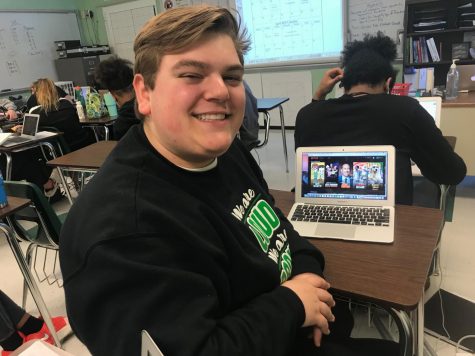 Pattonville High School will be hosting a collection of student-ran One-Act plays April 16-17 at 7 p.m. in A213. Tickets are $3 and can be purchased from Ms. Corvera or at the door.
Unlike other plays that consist of two to three acts, three unrelated one-act plays will be performed by students.
Louis Johnson is involved with the theater program in a multitude of ways. For Beauty and the Beast, he was the stage manager and is the Historian of the Thespian Troupe. However, this time, Johnson will be acting during the One-Acts.
"I moved away from stage directing and tried acting because I've been exposed to theater for almost three years," he said. "Since these are smaller productions, it will be easier to control my nerves."
Haley Reynolds will be student-directing all three One-Acts which include "Speed Date", "Henry's Law", and "Tick Talk."
Johnson is most excited for "Henry's Law" because he plays the role of Jason in it.
"Henry's Law has an interesting plot and it could really teach the students a life lesson," he said.
Students, parents, and members of the community can see the One-Act plays Monday, April 16 and Tuesday, April 17, in room A213. Tickets are just $3.