Monahan graduating high school a year early
Hang on for a minute...we're trying to find some more stories you might like.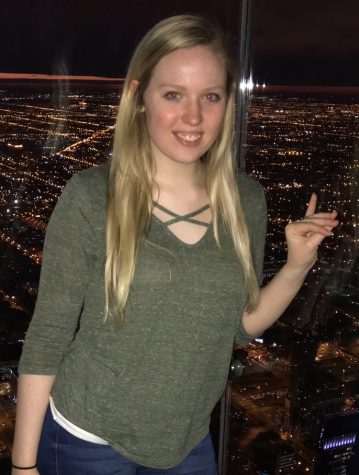 Isabella Monahan is graduating a year early instead of staying at Pattonville another year and crossing the stage with her original classmates. Monahan found out last year that she was eligible to graduate a year early.
"I knew I was going to because I have been planning it out for a while," she said. "I felt really excited and kind of nervous whenever they told me that I for sure was graduating."
She is going to UMSL in the fall to start studying to get a degree in business, marketing management, or in elementary education.
Graduating early can help people with their education in college.
"Hopefully it will give me more time to figure out what I really want to do, and I can slow down a little and get some of the general education classes over with," Monahan said.
Though she is very excited to start college, it will also be very upsetting to leave Pattonville which is a place that she has a lot of friends at and where she has attended school her entire life.
"I'll miss just being in Pattonville in general because I've never gone to another school," Monahan said. "I have been a student at Pattonville since I was a 3-year-old in the Child Development class, so it will be a big change for me."