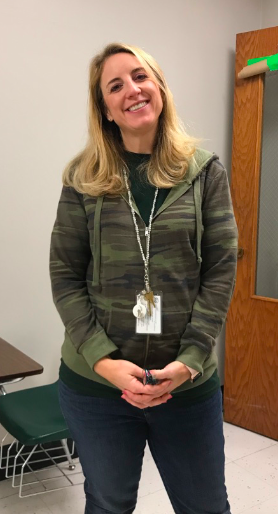 Meet new teacher: Ms. Robyn West
Like a freshman, Ms. Robyn West moved up to the high school after being in a different building last year.
"This is my 6th year and I just transferred from a middle school."
West went to high school at Washington Community High and stayed close to home and spent her first 6 years teaching in Illinois.
"I wanted to be a special education teacher because I like helping struggling learners," she said. "I wanted to work for SSD because they are the biggest district in St. Louis and I would have lots of opportunities to work with kids."
She didn't start out being a full-on teacher.
"You know, it was kind of by chance because I started working as a teacher assistant with kids that have special needs and I realized I can get paid more and became a teacher."
But every job has its challenges.
"There are many challenges to being a teacher, especially a special ed teacher," West said. "The students are the most important part of what I do, and they often come to me with baggage in addition to whatever disability they are struggling with."
She doesn't just teach whatever subject she is working on with a student every day.
"I need to make sure they are developing into responsible citizens," she said. "It is a high calling."