Kyle Hubbs qualifies for state diving competition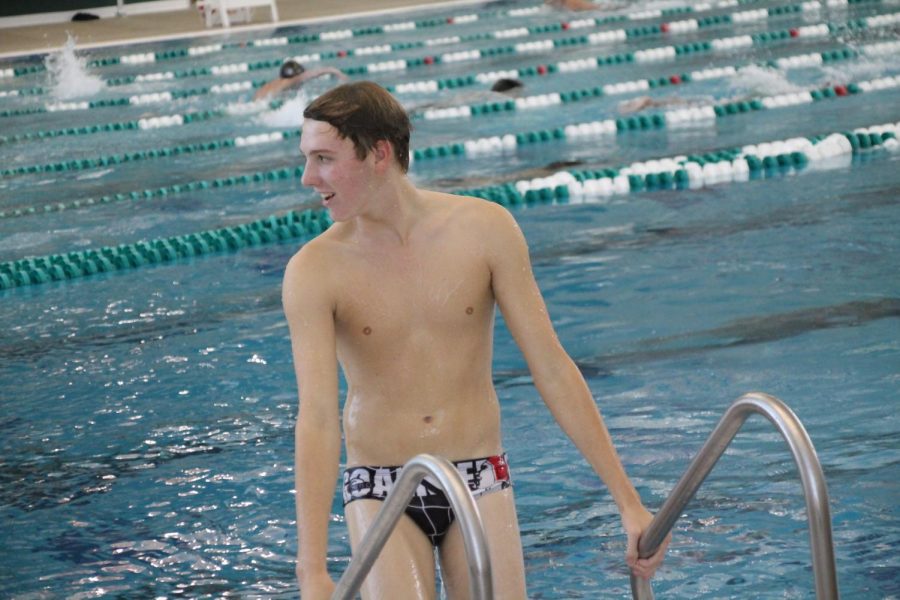 Junior diver Kyle Hubbs qualified for the state diving championships at a home meet on Sept. 17.
Hubbs performed six dives and earned a total score of 237 points. He needed only 230 points to qualify for state.
"I was relieved because all of my hard work had finally paid off and I wouldn't have to worry about qualifying anymore," he said. "In addition, I was excited that I didn't have to wait for the consideration cut.  Consideration cut means I would go to state even though I actually didn't reach the 230 qualifying points."
This is Hubb's second time competing and going to state for Pattonville. During his sophomore year, he made the consideration cut and placed 19th out of 32 other divers with a total of 221.25 points to finish in the second round.
Going into the state competitions, he hopes to score higher and place at a higher rank than last year.
"Hopefully I'll make it to the final round," he said. "That is my goal."
He plans to spend the rest of the regular season practicing his dives after school and at swim and dive meets against other schools.
"I'm going to prepare for state by practicing my dives to perfect them and attempt to learn more difficult dives."
State dive competitions will be held on Nov. 8-9 at the St. Peters Recreational Complex, commonly know as the Rec-Plex.