Freshman boys' soccer finishes their season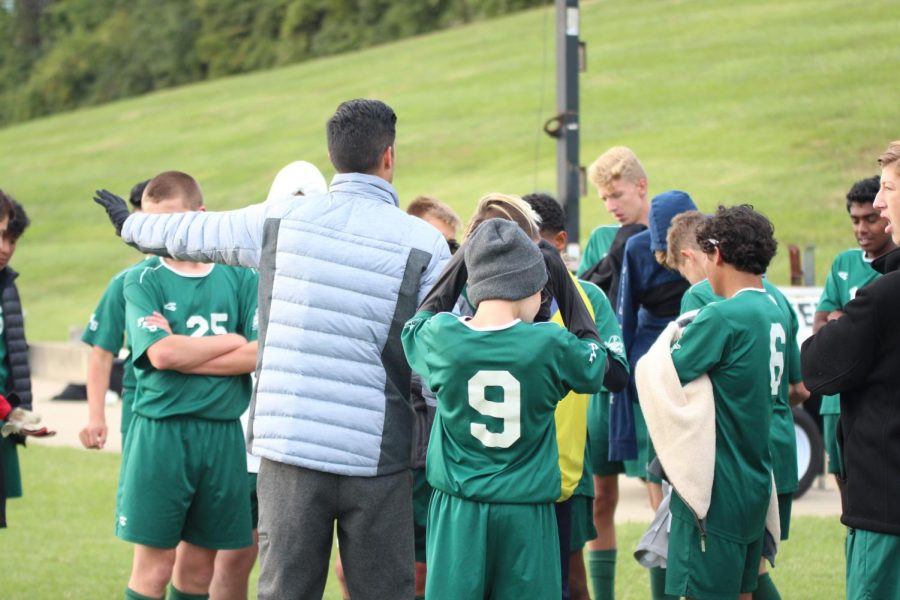 The freshman soccer team only had one win to show for the season, however, Coach Patrick Handrahan said, "The team had a lot more talent than our record shows."
His said his coaching experience was fantastic and that the freshmen were a great group of people.
"We didn't win as much as we wanted to, but they were great to be around," he said. "That's hard to say during a losing season."
There wasn't a certain moment that stood out to Handrahan but the freshmen played hard.
"We played a complete game against Fort Zumwalt West, there was lots of communication, they worked with the system we set up perfectly," he said. "We completely dominated them."
And in most other games, it was difficult.
"We couldn't put it together," he said. "We had talented players that are still developing."
There was a lot to look at through the season and Handrahan said he was impressed by how close they are as a group.
"They really supported each other even though it was a rough season."