Students struggle with early start time in high school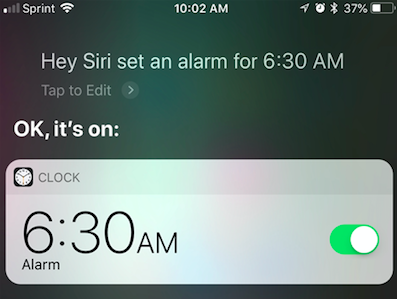 Hang on for a minute...we're trying to find some more stories you might like.
Pattonville High School starts school at 7:23 a.m., but junior Marissa Kelby said that's too early for her to focus.
"I would be more energized and ready to go if school started at 8 or 8:30 a.m.," Kelby said. "I can never get out of bed on time and I'm always so tired throughout my day."
She's not alone. There have been many articles out there talking about how school should start later due to the fact that students are not getting enough sleep. 
"When I get home from school, I jump right into bed because most nights I don't get much sleep due to the fact that I just can't sleep," Kelby said. "I realize that once I take a nap, I can't fall asleep at a reasonable time later on that night. I'm exhausted so I take a nap, but then I can't fall asleep until 1 or 2 a.m. because I took the nap to relieve the exhaustion but it just made me even more tired. This really is a struggle."
Kelby is usually up until 1 a.m. She's up because she is overwhelmed by school demands. 
"I know I have to finish my assignments and then when I'm in school, I fight to stay awake in my classes because I'm too tired and exhausted. Sometimes my teachers will have to nudge me because I will be dozing off in class."
Many students face the struggle of falling asleep in class, especially 1st period. At 7:23 a.m., I don't think that most people are up and ready to learn all day after not getting much sleep.
Many students, in my opinion, would be more willing to do their work throughout the day if they didn't have to wake up as early. If they worked a long shift at work the night before and didn't get home until midnight, they would only be getting maybe 6 hours of sleep.
Senior Savannah Pate also has some input on this situation.
"I work at Imo's and sometimes I don't get off work until at least midnight, but when I get home I can never fall asleep even before 1:30 a.m.," she said. "With all of the homework and tests that I need to study for, sleeping just isn't on my radar at that moment."
Pate could argue that she is barely getting 6 hours of sleep due to the amount of school work and the fact that she works until at least midnight. Working late and getting up early, really puts a strain on a teenager's body according to some statistics.
An average teen needs at least 8.5 to 9 hours of sleep per night, but most students say they aren't even getting 6 hours.
Starting school even 30 minutes to an hour later really does have an affect on teen's minds and bodies. They go from waking up at 6 or 6:30 a.m. to waking up at 7:30 or even 8 a.m.
That is a big difference and they could get a lot more sleep.
"I would be much more inclined to go to school if we started later," sophomore Ava Gaynor said. "I wouldn't say like 10 a.m., but I think that 8:15 or 8:30 would be a good start time."
I believe that some high schools should consider moving the start of school to 8:15 or 8:30 to give the students a little more extra sleep.