Lee prepares for final season of varsity tennis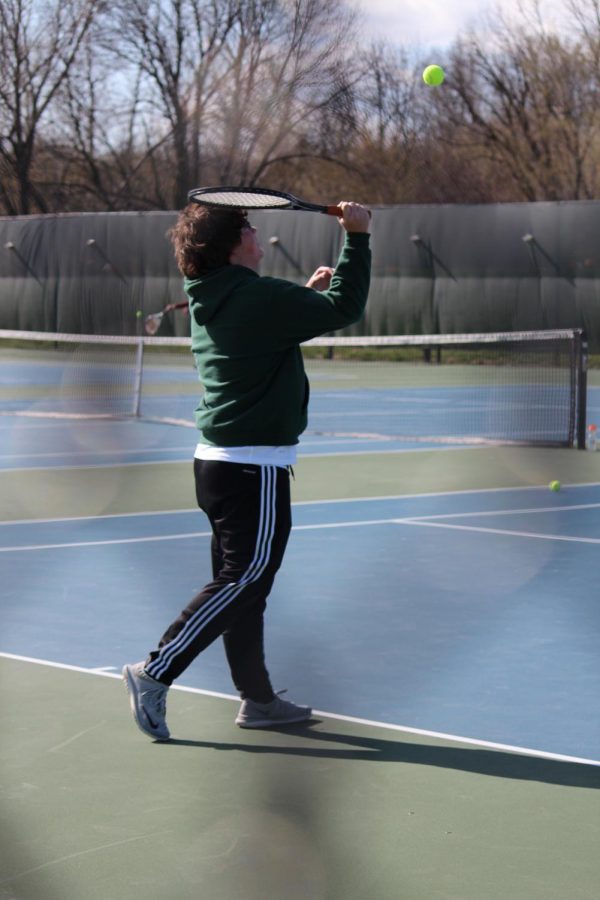 The sports cycle for Pattonville High School is in its third and final rotation of the year as spring sports heat up.
For four straight years, senior Eric Lee has been a member of the Pattonville boys varsity tennis team. Since 2016, he has watched the team grow from just a few members to a roster of over 20 players.
Lee started out as somebody that had never played the sport and actually learned the game by just showing up to the tryout his freshman year. Head coach Sean Patrick was willing to teach new players the game and Lee took advantage of the opportunity presented in front of him. Tennis is a rather tough sport to learn, but after four years of varsity experience, Lee could be considered a skilled tennis player that is the leader of the boys tennis program.
The walk-on tennis player is now the No. 1 ranked player on the entire team.
Lee is both a singles and doubles player as he will be partnering alongside senior Gage Menk for all of this year's doubles matches.
"Having a good time with all of my friends that I've gotten to join tennis, and hopefully winning a few matches, is pretty much my main goal for this upcoming season," Lee said.
Tennis may look like an easy sport when you watch it on TV, but it can be rather challenging to put points on the board. One of the most important parts of any tennis player's game can be their serve, and that's what Lee would like to perfect this season.
"I'd like to improve my serve this season because that's what gets you the most points."
The Pirates began their 2019 campaign on March 26 and the team's season will end in late April. Pattonville will play around a dozen matches on the season.