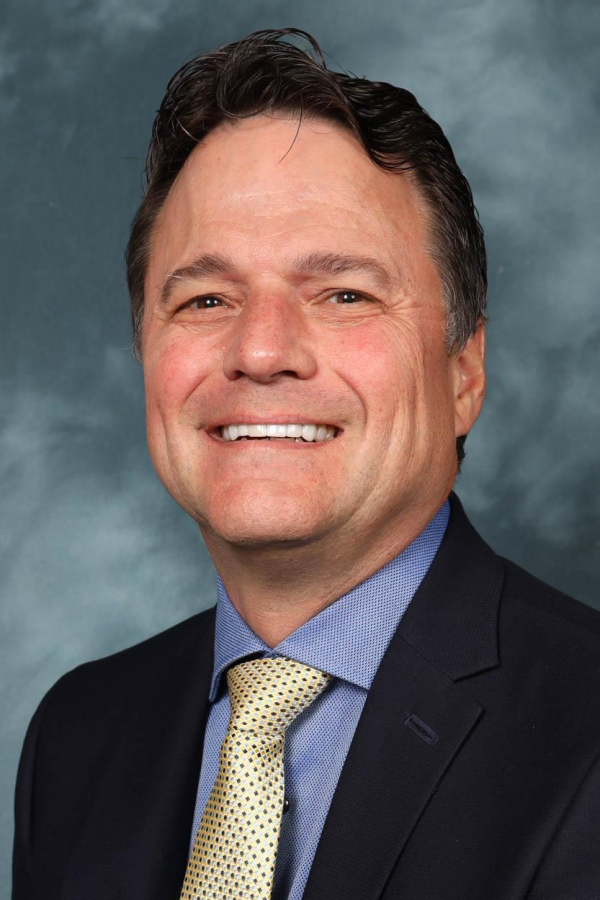 Mr. Schuetz, Special School District
Mr. Schuetz is a Special School District teacher and transferred to Pattonville because of the school's reputation. This teacher from Chicago, Illinois, has a bachelor's in science and computer management, an MBA from Keller School of Management, along with a Teacher Certificate/Special Education endorsement from Trinity Christian College.
He started out in the corporate IT world working for Information Builders in New York City. He also worked for Helene Curtis in Chicago as well as Hyatt Hotels IT and American Airlines IT. After that, he was a stay-at-home-father until he earned his teacher certification and endorsement. With that certificate he worked as a business teacher at Morris High School and Oak Lawn High School and as a special education teacher at Lockport Township High School and their academy.
Even though Mr. Schuetz has over 15 years experience in education, if he didn't become a teacher he would become a chef. With two grown boys, one of them in college and the other working, he has enough time to focus on his new high school.