Scott Dickinson, former math teacher, dies
PattonvilleTODAY staff
December 13, 2012
Hang on for a minute...we're trying to find some more stories you might like.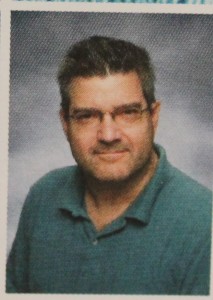 Former teacher Scott Dickinson passed away on Dec. 12 after a brief illness. Dickinson, who was not teaching this school year, taught at Pattonville High School in the math department.
An announcement was made to the students and a moment of silence was given at 7:23 a.m. on Thursday, Dec. 13.
While he was not teaching this year, many students may have had him as a teacher in the past.
Counselors were prepared and available to provide the necessary support for students.
Dickinson was a United States veteran and often participated in many high school activities with students.
Internment will be at Jefferson Barracks and when more information becomes available, PattonvilleTODAY will update the website.