Funeral arrangements for Dickinson made
Hang on for a minute...we're trying to find some more stories you might like.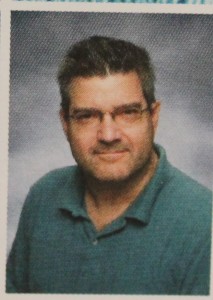 From Collier's Funeral Home:
James Scott Dickinson, Wed., Dec. 12, 2012. Beloved son of Margaret and the late Malcolm Dickinson; dearest brother of John (Karen) Dickinson; dear uncle of Kimberly, Amy and Jack; cousin of Dr. Kathie Bruce and Ann Wendland; our dear friend of many.
Scott was a math teacher for Pattonville High School and served in the US Navy for 6 yrs.
Service Mon., Dec. 17, 12 pm at COLLIER'S Funeral Home 3400 N. Lindbergh Blvd. (St. Ann). Interment Jefferson Barracks National Cemetery. In lieu of flowers, memorial contributions may be made to Community Helping Ministry or Arlington United Methodist Church at 3770 McKelvey Rd., Bridgeton, MO 63044 Visitation Sun. 3-7 pm.
Click here to be taken to Collier's Funeral Home website for Scott Dickinson.