Winner of free yearbook named
PattonvilleTODAY staff
December 14, 2012
Hang on for a minute...we're trying to find some more stories you might like.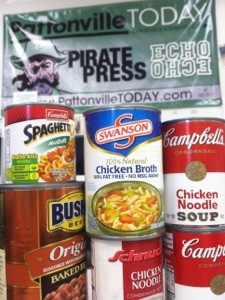 All students who donated a canned food item or $1 was entered into a raffle to win a FREE 2013 Pattonville yearbook.
ECHO ran a canned food drive during all lunches Dec. 10-14. All food items and money will be donated to the Community Helping Ministry (CHM), an organization that provides food and assistance to families living in Pattonville's boundaries.
To find out who won the free yearbook, watch the video below:
Thank you everyone for your support! And congratulations to Phillip Pissinati, the winner of the free yearbook!