Review on Wiz Khalifa's New Album "O.N.I.F.C"
Hang on for a minute...we're trying to find some more stories you might like.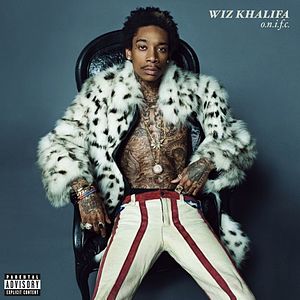 O.N.I.F.C. is the new album by rap artist Wiz Khalifa.
The album has a few popular songs like "Work Hard, Play Hard" and "It's Nothin." These songs, to me, make the album. The album even has a few other rappers and hip hop artists like  2 Chainz, Akon, Berner, Cam'ron, Courtney Noelle, Juicy J, and many more.
Upon release, O.N.I.F.C. received generally mixed reviews from contemporary music critics and debuted at No. 2 on the Billboard 200 selling 148,000 copies in its first week. In its second week, the album sold 40,000 more copies dropping it to No. 25. As of January 2013, it has sold 268,000 copies.
This album has been a huge hit and it has sold more than any other album he has ever made. It is by far one of my favorites as this album is a mixture of rap and hip hop. I honestly think that this is one of his best albums yet.
If you like rap, hip hop or Wiz Khalifa, I encourage you to check it out and listen to it.