Varsity athletes sign letters to play college soccer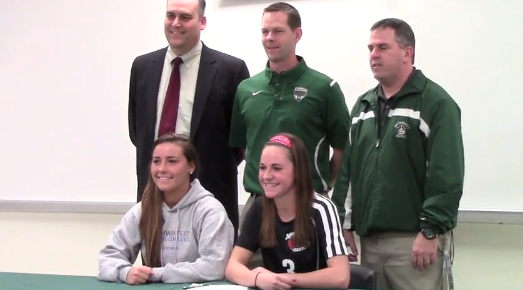 Hang on for a minute...we're trying to find some more stories you might like.
Katie Mertz and Erin Collier signed with their respective schools to play soccer in college next year. Sammie Bauer and Ayla Loeb attended the event and spoke with Mertz about her excitement of taking her game to the next level.
[portfolio_slideshow]