UPDATED: High school, surrounding neighborhood loses power
PattonvilleTODAY staff
April 9, 2013
Hang on for a minute...we're trying to find some more stories you might like.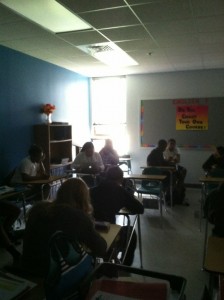 Pattonville High School and the surrounding neighborhood, including Rose Acres Elementary School, is currently without power.
AmerenUE is reporting a problem with a substation and power will not be restored until this afternoon. According to AmerenUE, approximately 7,000 homes were impacted.
Currently, students are remaining in their 3rd hour class, the class students were in when power was lost, until power is restored or a plan is developed.
UPDATE:
Power was restored to the school around 11:10 a.m.
Students were dismissed and sent to 5th hour, no 4th hour was held on Tuesday.
Updated schedule:
5th hour: 11:25 – 1:05 (with normal lunch shifts)
6th hour: 1:05 – 1:40
7th hour: 1:45 – 2:13