As the weather warms up and the summer approaches, students and teachers alike are ready to get out of school and enjoy the sun. Going on vacation, St. Louis Cardinal's games at Busch Stadium, going to the zoo, or even just hanging out at the pool, there are many ways to take advantage of the summer weather. Coming with all of the summer fun outside, people need to stay comfortable when staying in the sun and on their feet all day. Listed below is the Top 5 Shoes for Summer in the Sun.
5. Nike Roshe Run
The Roshe Run has been one of Nike's more popular sportswear sneakers in the past couple of years, due to its' comfort and very affordable price tag at $70. The sneaker is always in full stock at stores such as Foot Locker, Finish Line, and even Nike outlets where there are discounts up to 20%.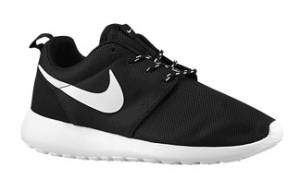 Sites such as Nike, Eastbay, and Finish Line have many pairs available.
4. Asics Gel Lyte 3
Asics' 3rd model in the Gel Lyte series has been one of the most popular model of their retro running sneakers in a long time, selling out mostly everywhere it's sold. Asics was a very popular brand in the 90's for running and casual sneakers, but fell off after the dawn of the century. Now in the second decade of the 21st century, it seems Asics is back in full force, appealing to many niches of sneaker lovers and the average consumer alike by using a bevy of attractive colors and premium materials which can last through everyday wear. They have also had popular designers such as Ronnie Fieg and shops like Bait and Concepts collaborate to put their designs on the Asics models.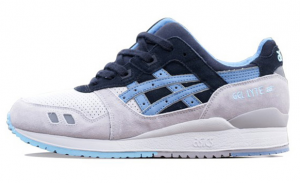 All sites are currently sold out of this shoe, but a lot of pairs are available on eBay in many sizes.
3. Nike Free Flyknit +
The Free Flyknit is one of Nike's most revolutionary projects to date. Introduced in late 2013, the Free Flyknit is what is called the "first barefoot running shoe" because of the sock-like material used (flyknit), where whoever uses them can wear them without wearing socks.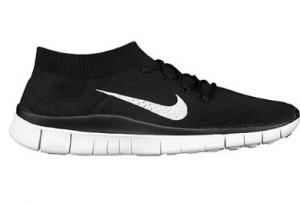 You can get this color or a few other styles at Foot Locker at almost 20% off.
2. Jordan Future
The future is here. The Jordan Future is another one of Nike/Jordan Brand's most revolutionary projects, taking the iconic Air Jordan 11 sole and combining it with a premium woven upper. The woven material added to the thick, padded sole of the Air Jordan 11, the Jordan Future makes for a great summer shoe.

Currently, all sites and stores are sold out of the Jordan Future, but Nike and Jordan Brand are slated to release many attractive colors over the summer and the rest of 2014, so frequently check with Nike's release calendar  to see more Future's that are going to hit stores and online.
1. Nike Flyknit Racer
The Racer is another model in Nike's revolutionary Flyknit series that has seen mass popularity. The premium material can last through everyday running and even everyday casual wear. What adds to the sneaker's durable model and comfort is the good-looking style that can appeal to everyone who is looking for comfort and style in a sneaker that can be worn every day.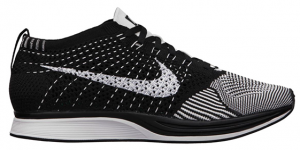 There are many color ways available at Nike and some others that have sold out on eBay.