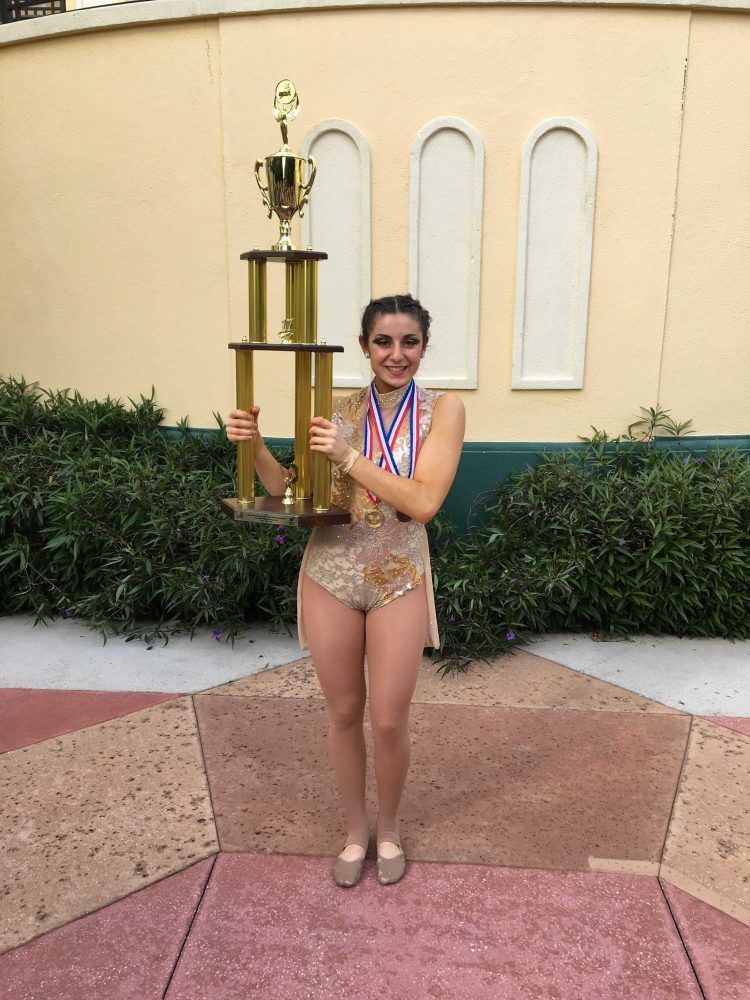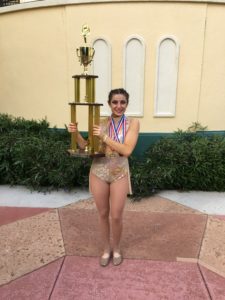 Samantha Byrne graduated from Pattonville High School in 2016 having spent four years on the Varsity Drill Team. Over the years, she won state championships and placed in the Top 5 at a national competition with the high school team.
She was one of the very few people who have experienced what it feels like to be on the Varsity Drill Team for a total of four years. Byrne now attends Lindenwood University and made its dance team in the spring of 2016. Since then, her success has only grown.
Lindenwood attended UDA Nationals the weekend of Jan. 14-15 and took home a first place trophy in jazz and a third place trophy in hip hop, making the team national champions.
Coming from a competitive high school team has prepared Byrne well for college dance.
"VDT taught me to mentally push past my physical limits and that dancing on a dance team is more than just dancing for myself, it's dancing for the sisters around me," Byrne said.
Even though she felt prepared entering the college dance scene, she needed to adapt to the new environment.
"Dancing in college is different for me because we compete at a higher level, meaning incorporating a higher difficulty of skills in jazz and hip hop."
Byrne competed in pom and hip hop with the Varsity Drill Team at Pattonvile, so she had to make adjustments there too.
"Jazz is also different than Pom because you can showcase a variety of skills and acrobatic moves into the choreography."
She has been training with the team since the summer and said the team focused on getting team quint and their seconds combination.
"We also took ballet as a team which helped improve our center, working through the floor and the technique of being able to do a difficult seconds."
The preparation for Nationals now is much different for Byrne as the stakes and skills are higher.
"Now, we learn the dances in the summer compared to a few months before competition in high school."
Byrne and her team also started preparing in December with an intense practice schedule, consisting of two-a-day 8-hour practices.
"Preparing for nationals in high school was a lot of hard work spread out," Byrne said. "While for college, the practices were very long but for a shorter period of time."