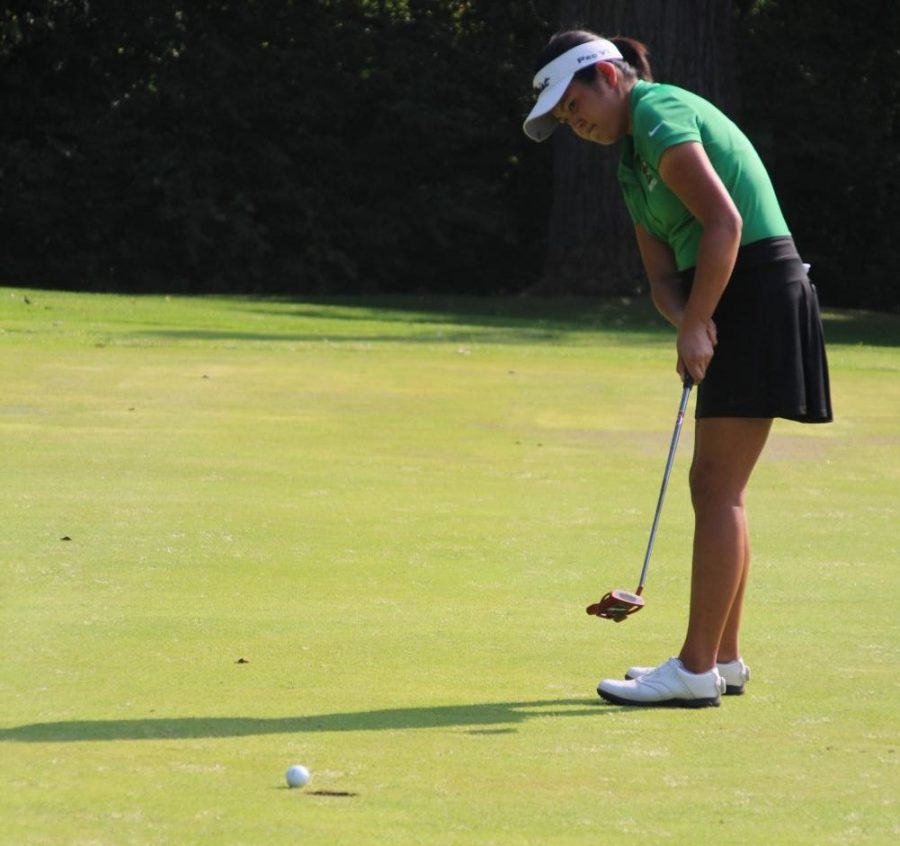 Student 101
The Girls' Golf season is underway, with all eyes on Momo Kikuchi, a senior who could make her fourth trip to State this year. Kikuchi already tops both leader boards for golf in STL Today's coverage of high school sports in the Metro area, earning the lowest score in both 18 hole and 9 hole games.
While the golf team may be small, freshman Caitlyn Dermody, sophomores Kaitlyn Musslewhite and Sarah Murphy, and senior Haley Swift hope to put Pattonville's program on the map.
The team is led by Mr. David Gross, who is assisted by Mr. Scott Hutson.