PHS Hosts Eighth Grade Activities Fair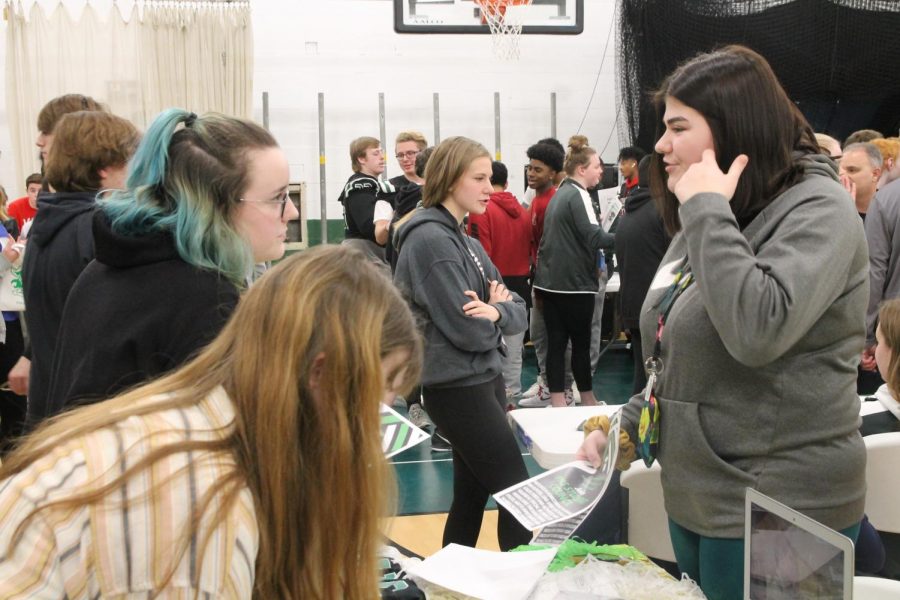 On Thursday, February 6, around 440 students from Pattonville's middle schools, Remington, and private schools around the district were invited to the high school's Eighth Grade Activities Fair at 1:15 p.m.
Students were given a tour of PHS by current students, and about 40 booths were set up for eighth grade students about clubs and activities that are offered.
An assembly was also held that included performances from Pep Band, Varsity Cheer, and Varsity Drill. Prospective students also received information about the schedule, a typical day, and expectations about PHS to get them excited for their four years at high school.
This was another opportunity for students to get used to the high school environment, and it also encouraged them to get involved during their freshman year.