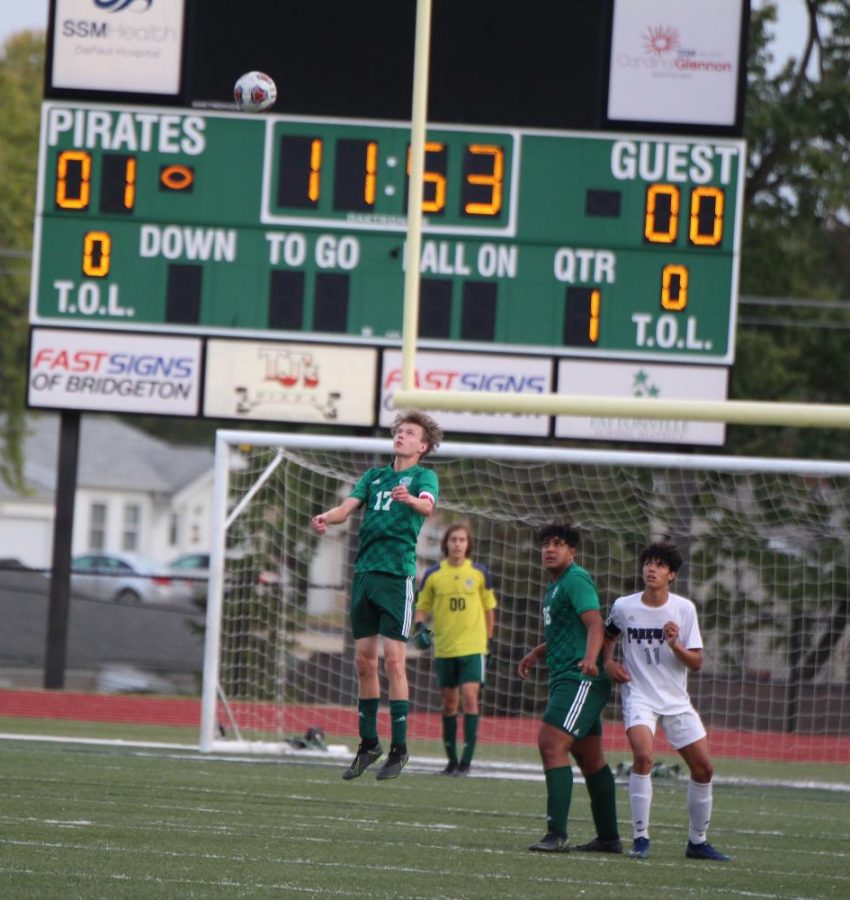 Varsity Soccer Kicking this Season into High Gear
Pattonville High School's Boys' Soccer team was approved for game play, after having a late start to practicing due to St Louis County's COVID-19 regulations. Devin Holtzclaw, Daniel Enberg, and Jonah Kendrick are this year's captains.
John Kiso, a sophomore on varsity soccer, says, "Though we started training later than most schools and have a younger team, Coach Christian says that he thinks we can surprise a lot of people and I completely agree. We have a really talented group of players and I am excited to see what we can do throughout this season."
Coach Christian also commented on the late start of the season. "We've had plenty of practices prior to our first competition, so we had no problem getting our practices in, the only negative is that we've basically shaved off a month of competition. And especially with a new team like this, it takes time to get used to each other on the field to kind of iron out and feel how others play. All of this just takes time invested in game scenarios. You can only do so much in practices you just gotta go and play. So we're losing a month in that."
"Now the season will look different. Many schools we kind of pencil in as locking in a win. Like when we're playing the McClures U-Cities or some of the Hazelwoods. Those games aren't happening this year. They don't have teams or they were on the schedule prior to us actually starting this season. Those games are off the field, so for the most part all the teams that are left are very competitive teams. So we'll go through the Layfettes and the Oakvilles and the Parkways. They're the ones that are left, so there's no easy wins out there but I think this team can compete with anyone," Coach Christian stated.
Even though the team has a lot of underclassmen, John Kiso thinks that the team's dynamic will grow and they will be able to become a close and great team. "The team is a great environment. We have a very hard-working group of individuals and we are all striving to be the best team we can be. There is a level of chemistry between a few groups of guys who have played together in previous seasons, but it seems like everyone is developing good chemistry together as a complete team."
Boys' varsity soccer team had their most recent game on Friday, October 23, against Lafayette High School, they had a score of 2-1. Their current record is 2-5 but they still have two more games this season.
Check out how last year's Girls' Soccer team stayed together during the pandemic here.
Donate to PattonvilleTODAY