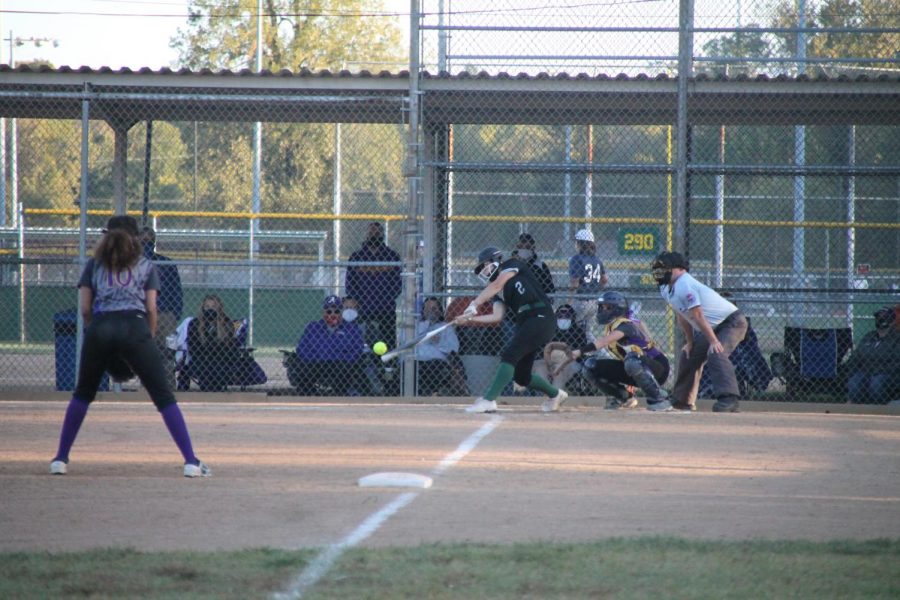 Dr. Boyd
Pattonville's softball team had a shorter season but the team still managed to have a record breaking season. They ended the season with an overall score of 2-9, with their last game on Saturday, October 10, against Parkway North High School, losing with a score of 6-10.
Madison Bailey, senior on softball, stated, "With this season being my last high school season, it has been sad because I have created so many memories throughout the years and have become really close with some of the girls on the team." With the season being short, there wasn't a lot of time for the girls to make their goals come true. "A personal goal that I had this year was to push myself to be the best that I can with the season that we were given," Madison claimed.
"Some things that I did to help me be the best was spending time outside of high school practice," Madison stated. "I spent most of my time with friends at the cages or at the field working on either hitting or working outfield drills."
"A piece of advice that my coach gave to me was that 'no matter what happens, we always play the full seven and never back out,'" Madison stated. "This kept my head in while playing because it was something that kept me fighting even if we were down. It also helped me to motivate the younger girls to keep their heads up and to keep them from getting in their heads."
Another piece of advice Madison received this year was "to step and twist." "Coach Simpson gave us this advice because it was a reminder that if we were up by a certain amount of runs, not to give up and go easy on the other team," Maddison said.
While softball did have a shorter season this year, athletes still got to go out on the field and play what sport they love the most.