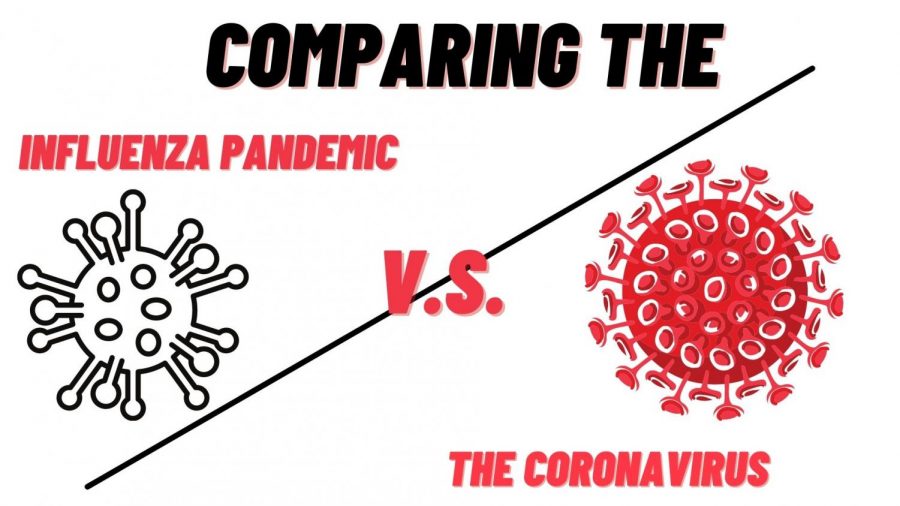 Matthew Jacobi
The Coronavirus is not the first pandemic that the United States has gone through. In 1918, the "Spanish Flu" or the 1918 influenza pandemic took its toll. The United States has handled the two pandemics in similar ways, while also handling it differently in some cases. Both of the pandemics are "novel," which means both viruses have never been seen before and no one has any immunity.
Similarities between pandemics
Both of the pandemics are similar to an influenza-like illness. The symptoms for both include but aren't limited too: muscle aches, headaches, and respiratory illness.
The ways of how both pandemics handled to lessen the cases are also similar, including social distancing, isolation, quarantine, good personal hygiene, disinfectants, and limiting large gatherings.
Both of the pandemics showed up in the United States prior to being labelled as a pandemic, in 1917 and 2019.
For more information, you can visit the CDC, or health.com.