Pattonville varsity girls' basketball road stretch is over, first home game is tonight
January 22, 2018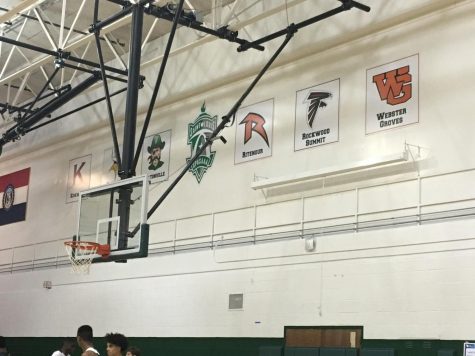 The varsity girls' basketball team has had a quick start to the season with 13 straight away games. The Lady Pirates (9-4) will play their first home game tonight at 6 p.m. when the McCluer North Stars travel to Pattonville on Jan. 22.
The Pirates go into this game ranked No. 8 amongst large schools in the area according to the St. Louis Post-Dispatch Week 7 girls basketball poll.
Sophomore guard Jalyia Smith played at McCluer North last year and is excited to play her former team.
"I can't wait to play my old school," Smith said. "I want to go out and play my best in front of my old coach. Playing at North was cool, but I really like playing for Pattonville."
Smith has had a solid season averaging 11.1 points a game and is the team's second leading scorer.
After having 13 straight away games, the varsity girls are ready to play on home court.
Senior Katie Basta is excited and nervous for her last first home game.
"It feels good to finally have a home game. I think everyone is ready to play in front of the fans," Basta said. "It's crazy that it's my last first home game. It been a long 4 years of basketball and I'm excited for the rest of the season."
Upcoming home games for Pattonville girls' basketball
1/26 Lafayette – 7 p.m.
1/30 Parkway North – 6 p.m.
2/1 Hazelwood Central – 6 p.m.
2/7 Rockwood Summit – 6 p.m.
2/15 Webster Groves – 5:30 p.m.
2/22 Ladue – 6 p.m.