OPINION Prom can be expensive, but there are some cheap alternatives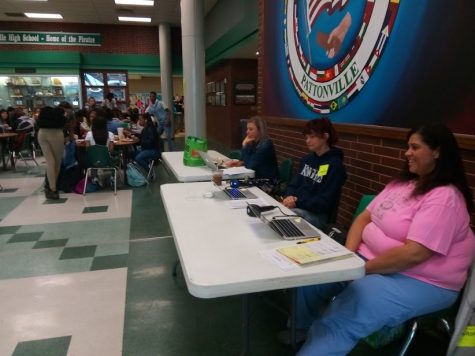 Prom ticket sales end at the end of the week on April 27 and are being sold for $70 each
The event will be held on May 4 at Westport Plaza for juniors and seniors at Pattonville High School and their dates if they choose to bring one.
Prom can be expensive. If you don't have $200 to $300 to spend on a suit or dress for just one night or have the extra cash to ask your special someone and do something extravagant, then don't worry – I am here to help provide you with some cheap suit and dress rentals and cute, cheap, and creative ways to ask someone to Prom. 
Prom is one of the biggest and best experiences you will ever have in high school and it would be a shame if you miss out.
The first question you should ask yourself is: "Do I have a suit or dress for that special night?" and if that answer is no, then you should really get to looking. Suits and dresses can be very expensive, especially if you only plan to wear it one night. Men's Wearhouse has complete tuxedo rentals starting at $99.99 and for you ladies, Wish and Wear Dress Rentals, located on 11 E. Broadway in Alton, Illinois, is taking $5 off any dress rental and $10 of any dress purchase during the month of April.
Now that you found what you're going to wear, it is time to figure out how to ask that special someone. There is the cliche way of making a poster and getting some flowers or playing some music, but that's the way everyone is "promposing" to each other nowadays. There are so many other cute, simple, and cheap ideas that won't break the bank and are creative.
If you're special someone is a really big fan of coffee, then this idea is for you. Ask him or her out to go get some coffee but make sure it's pre-ordered. Some coffee places are doing that now, and when you order it, make sure you tell the barista to put "Prom?" on the cup instead of their name. This works best at Starbucks since when they hand you your drink, your name is on the cup.
Do people still use Scantrons? I'm not really sure, but if you can get a hold of one, which shouldn't be expensive (maybe even free if you ask one of your teachers), you can fill it out so that it says "Prom?" and you can hand it to that special someone. It is cheap, adorable, and gets the job done so there is no harm in trying.
Now what are you waiting for? Prom is next week so don't waste any more time.