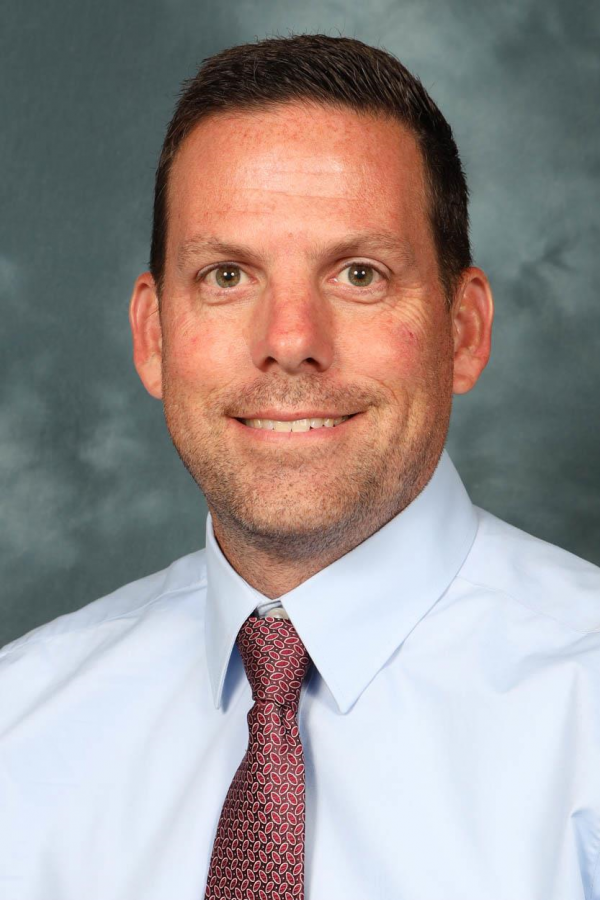 McClellan/ Social Studies
Mr. McClellan is a new social studies teacher here at Pattonville High School. This is his 19th year in education. He spent 15 years as a social studies teacher at Hazelwood West. For the past three years, he has been the Athletic Director and Hazelwood West and was the head cross country coach and the head baseball coach.  
Mr. McClellan attended St. Charles Community College for two years and played baseball. He then continued to Fontbonne University for two years and played baseball, as well, and he received his history degree. He then proceeded t0 get his Master's degree in school administration from Lindenwood University.
Mr. McClellan is from Florissant, Missouri, and attended Hazelwood West High School. He has two kids: a son, Daniel, age 13, and a daughter, Ava, who is 10 years old. He also has a dog named Ali.  
Explaining his decision to come to Pattonville, McClellan stated, "I decided after three years of being an athletic director to return to teaching.  Pattonville has a fantastic reputation of being a great school and there was an opening for a social studies teacher and a cross country coach.  It is a great fit!"
His first month at Pattonville has been a positive one. McClellan said, "Having worked at the same school for 18 years, it is definitely an adjustment.  All of the teachers, administrators, and students at Pattonville have been very welcoming and helpful. I am feeling more at home now and getting used to everything.  It has been a smooth transition, and I am looking forward to the rest of the school year."
Mr. McClellan's favorite quote is "Be more concerned with your character than your reputation.  Your character is what you really are, while your reputation is merely what others think you are."  – John Wooden
Donate to PattonvilleTODAY