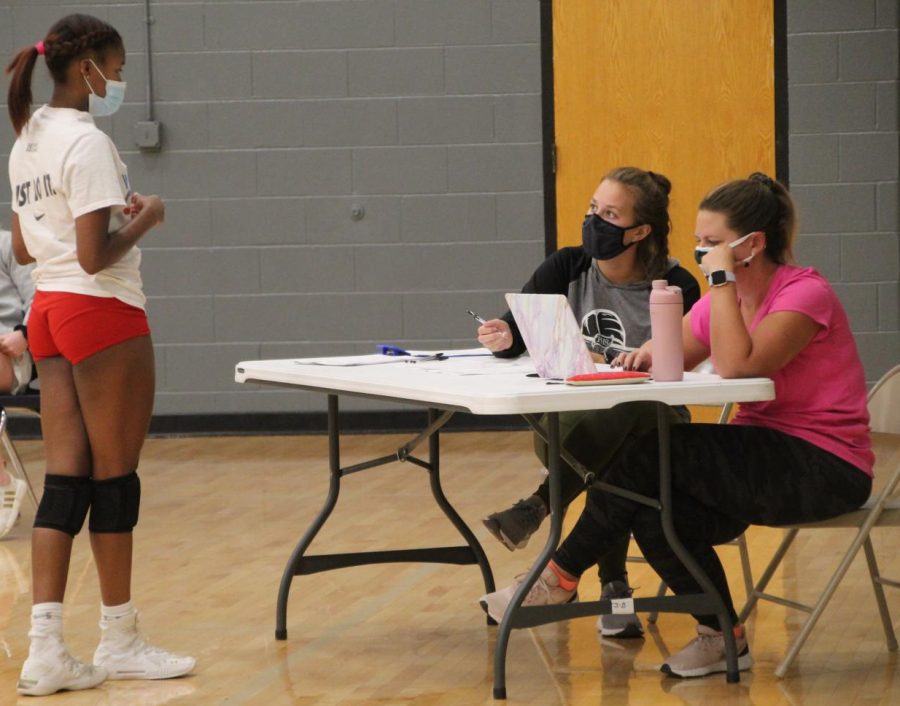 Volleyball Bumps Into a New Season
Pattonville's Girls' Volleyball team got back out onto the court for the fall season after being cleared to compete. With the season being over, volleyball lost the season with a overall score of 1-9. Their last game was on Monday, October 26, against Francis Howell North, losing with a score of 0(12-25, 14-25, 14-25)-3. This season, Sam Schuler broke the school record for number of career kills, surpassing the number of over 618.
This year's tryouts most definitely differ from previous years, with slight changes to the season to stop the spread of the virus, such as wearing a mask at all times, socially distancing and sanitizing everyone's hands.
After being the Varsity Coach for five years, Coach Walsh decided to take a promotion, with Coach Franken taking his place. Before Coach Walsh left, he wanted to share some words to his athletes: "Soak up as much as you can from their upper classmates. We've been blessed with some of the most incredible young men and women to come through our program, so reach out to them. Never be afraid to ask them questions and never EVER apologize. We don't say sorry while having fun and playing the best sport there is."
Freshman Kylie Surratt knew that this season will be different, but was still excited. "I am most excited to bond with the girls in volleyball and get to know them. Just meeting new people in general at the high school because it is so much bigger than the middle school but also joining clubs and being in a new environment with new people."
Overall, while this season ended quickly for Pattonville Volleyball players, athletes still had the opportunity to play the sports they love. Things may be different this year, but that doesn't stop these athletes from reaching their goals, chasing their dreams, and staying VilleMade.
Donate to PattonvilleTODAY