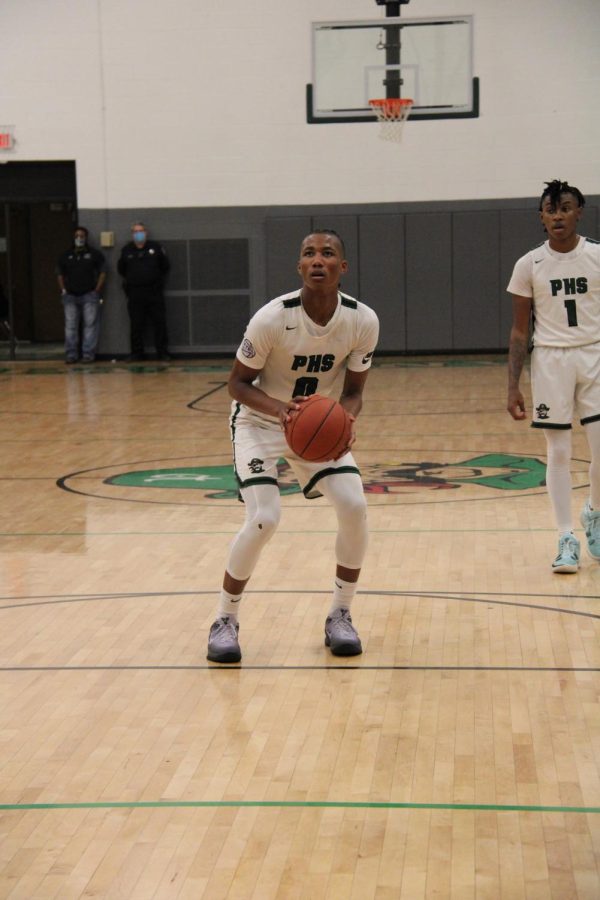 Kellen Thames: Continuing His Journey
Averaging at 22 points per game, 1,540 points total in his career, 2022 graduate Kellen Thames, a team captain, broke Pattonville's all time basketball scoring record. The previous record, 1520 points, was set by Darrow Washington in 1977.
After achieving this, Thames committed to Saint Louis University in the summer of 2021 on a full ride scholarship.
"Playing for a D1 school has always been a dream of mine. SLU was the first school to reach out to me and it is a great opportunity," Thames said.
Thames has played under the coaching of his father, Kelly Thames, throughout high school. Kelly Thames played college level basketball at Mizzou."Basketball has always been part of my family. It's in our genetics," Thames said.
Playing under his dad is an experience that Thames will never forget. "My dad has inspired me to pursue basketball. He knows what I can do on the court, and he knows my full potential," Thames said. He explained that building relationships with his teammates has been one of the most valuable parts of Thames' career.
"More than anything, I appreciate the experience my teammates have given me. I couldn't have done it without them," Thames said.
Donate to PattonvilleTODAY